Alycia Yerves
Ladies Who Launch, #13: Jane Kleiman of The Calm Within the Chaos
Updated: Dec 1, 2021


Jane Kleiman uses the tools of yoga to help others restore calm & relaxation.
ORGANIZED CHAOS
You've probably heard these phrases:
"You can't pour from an empty cup."
and
"Put the oxygen mask on yourself first."
But most of us are not so great at always heeding that advice.
Now, imagine you are a caregiver. Someone else (perhaps a child with special needs, or an aging parent with an illness) relies on you for help with everything in their life, possibly including things like bathing and bathroom functions, getting dressed, meals, transportation, medication, etc.
It is a full-time job, and a very important one at that. But if you are already operating at full capacity for the person you are caring for, it can be easy to lose your own self-care in this process.
According to Caregiver.org, caregivers face "an increased risk for depression, chronic illness, and a possible decline in quality of life".
And according to The Mayo Clinic, "it is natural to feel angry, frustrated, exhausted, alone or sad. Caregiver stress — the emotional and physical stress of caregiving — is common."
But you don't need to struggle on your own.
Meet: Jane Kleiman.
Jane Kleiman
Jane is the founder of The Calm Within The Chaos, a support program for parents of kids with special needs.
Via the tools of yoga, empowerment practices, meditation, and mindfulness Jane creates a safe and sacred community for parents to share, heal, and empower themselves to have lives of joy, happiness and ease.
Her company is based in Red Bank, NJ for in-person sessions, but also operates online sessions. The business launched in 2015.
I'm so excited to publish Jane's Ladies Who Launch story this week so you can learn more about this passionate, inspiring entrepreneur!
(ICYMI, this is a blog series where I chat with badass bossladies around the world who have taken the leap of faith into entrepreneurial life.)
BTW - If you know a bosslady who would be perfect for a future feature in this blog series, send her this link.
Let's talk with Jane about her experience launching her business, and the inspiration for how it all came to be!


Author's note: Responses may be slightly edited/condensed.
From Jane's website
Q: What made you decide to launch your business?
I am a special needs parent myself, and I was really struggling with despair, resentment, and overwhelm. I felt like I had to give up wanting anything for myself, ever, so that I could parent my child and handle all the responsibilities that came with that. I was miserable. I somehow found my way back to my yoga practice and was ultimately able to complete my Yoga Teacher Training (a longtime desire of mine). What I learned in that process made me a better parent and changed the way I viewed my life. I started The Calm Within The Chaos because I know I'm not alone and I want other parents to know that too.
Jane and her son, Jackson:
In this video, Jane introduces us to the YouTube channel for The Calm Within the Chaos:
Q: What is your earliest entrepreneurial memory, long before you decided to become a business owner?
My parents always worked for themselves as freelance graphic artists and then with their own production company. I think the idea of working for myself is in my genes!
A snippet from Jane's site
Q: What does your staff/team look like if you have one, and who is your support system?
I am a solopreneur, that's for sure! I still need to balance my parenting, my pleasure, and my business so I haven't grown in such a way to be ready for a team. My husband is my biggest personal supporter.
In this sample video, Jane walks us thru a practice in 3 parts:
Q: Two-part question... What is something you wish you knew before starting your own business (the shit nobody tells you about)? And, what is something you're REALLY bad at?
1) That word of mouth is not enough to sustain success anymore. No really, you're gonna have to be marketing all the time. 2) Marketing all the time. No really. It sucks the joy out of what I'm doing and then it feels like my job is marketing rather than helping people. I'm great at writing marketing content but I stink at consistency and using the tools, like Mailchimp for example. Takes me an entire day, sometimes more to construct an email!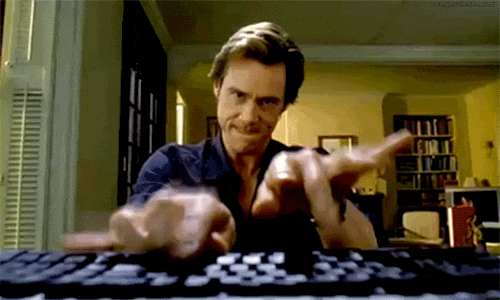 Q: How do you de-compress -- such as binge tv, activities, food, hobbies, pop culture guilty
pleasures, etc?
I spend time with my friends and I am also a ceramic artist so working in the studio is a huge one. Sinking into a good movie and date night also help! Travel is one that really helps but don't get to do that nearly enough! A glass of wine doesn't hurt either! When I can, a good massage, a hot tub/sauna day and a good meal also work to reset me.
Jane with friends
Q: Could you tell me about a woman who inspires you, or who you look up to?
Sylvia Becker-Hill
Sylvia Becker-Hill of Becker Hill Women's Empowerment School is a mentor of mine and she is as real and authentic as I've seen. She inspires me and helps me to simply be me.
A video from Sylvia's site:
Q: What's your best business tip?
Be willing to be vulnerable and authentic. Teach what you need and listen to what your body tells you. When I follow those, I'm staying in alignment with myself and that shows for my clients. They really appreciate that I'm not a super woman of any kind. Just another mom like them with tools, empathy and leadership to share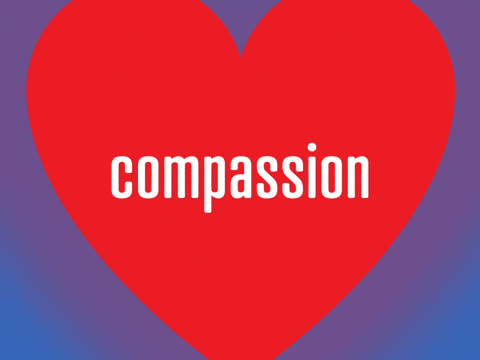 Q: Time to let it out... favorite curse word?!
F-bomb. All the way.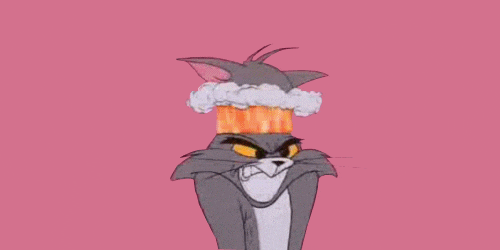 Q: What are your Top 5 tools of the trade that you couldn't live without? 
Top 5 things/tools: • Cooperation and support of my husband • My life experience and leadership skills • Grace • The sacred space I teach in • The sacred space we create when we come together
Jane, in action
Q: Last question: what about this job & lifestyle brings you the most joy and fulfillment?
When I teach, I get so much back. When I have a session with my parents, it centers me, reminds me why I do this, fills my well and grounds me in my purpose.
Jane Kleiman
such important work!


Thanks to Jane for sharing your story with me. I've loved stepping into your world of restoration, relaxation, and support!
You can email her at jk999@verizon.net or visit her site at https://www.thecalmwithinthechaos.com/
- - -
Are you (or someone you know) perfect for a future feature in this series? Click here!
Read our previous interview: Christie O'Connor, Photographer
Disclaimer: The views and opinions expressed within these interview answers are those of the interviewee and do not necessarily reflect the official policy or position of Alycia Yerves Creative. Any content provided by our interviewees are of their opinion and are not intended to malign any religion, ethnic group, club, organization, company, individual, or anyone or anything.