Alycia Yerves
Ladies Who Launch, #12: Christie O'Connor, Photographer
Updated: Dec 1, 2021


Let's give snaps to photographer, Christie O'Connor!
PULLING FOCUS
Everyone is guilty of it.
"I haaaaate pictures of myself."
Sure, we may have camera rolls full of selfies, albums full of photos from "back in the day" where we feel like we look our best, or even tons of Instagram posts with carefully chosen filters to make us look like dewy cherubs, glittery kittens, or headphone-wearing hotdogs.
But the idea of posing for traditional photos at a professional shoot, even with loved ones at our side, is something that nearly everyone struggles with.
There are a million reasons why society has a tough time with this, but that is a blog post for another day.
Think about it, though: when you're gathering family photos to hang on your wall, or put in a holiday card, or create a video from -- do you really want to find out that you were actually behind the lens most of the time instead of in the shot?
It may be time to let someone else help capture those special moments in your life, so you can look back and feel included in those priceless memories.
Meet: Christie O'Connor.
Christie O'Connor
Christie is a photographer and the owner of Christie O'Connor Photography.
Her company is located in Atlantic Highlands, NJ and launched in the summer of 2012 just before Hurricane Sandy hit the Jersey Shore.
I'm so excited to publish Christie's Ladies Who Launch story this week so you can learn more about this creative, artistic entrepreneur!
(ICYMI, this is a blog series where I chat with badass bossladies around the world who have taken the leap of faith into entrepreneurial life.)
BTW - If you know a bosslady who would be perfect for a future feature in this blog series, send her this link.


Let's talk with Christie about her experience launching her business, and the inspiration for how it all came to be!


Author's note: Responses may be slightly edited/condensed.
Christie behind the scenes & behind the lens
Q: What made you decide to launch your business?
My story is typical of a lot of female photographers. I was interested in photography in high school. Lost touch with it for a while. After I had my second son, a friend kept pressuring me to start a business. Im glad he did. My dad is old school. He owned several businesses when I was growing up. He was born in the 1920s so for the most part in his mind, many professions were for males only. So I never dreamed big. He is a man of few words, but I know he is proud of me now. He's come a long way :)
© Christie O'Connor Photography
Q: What does your staff/team look like if you have one, and who is your support system?
My team is me lol. My support system is very limited. My husband works a lot. My boys are finally at a age where they can be on their own for some time. I still juggle though.
© Christie O'Connor Photography
Q: Two-part question... What is something you wish you knew before starting your own business (the shit nobody tells you about)? And, what is something you're REALLY bad at?
I wish I knew it wasn't all rainbows and unicorns. Owning a business is hard!! Being a mom is hard. Put them together...yikes! Im really bad at the book keeping part!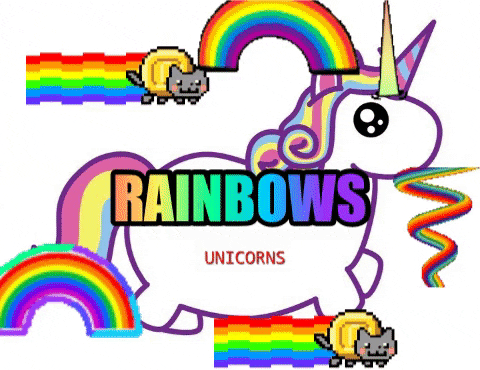 © Christie O'Connor Photography
Q: How do you de-compress -- such as binge tv, activities, food, hobbies, pop culture guilty
pleasures, etc?
I have trouble with doing one task at a time. Classic ADHD. I rarely watch TV (But so thrilled 90210 is back!) I do hike whenever I can get to it. We love to camp. I recently remodeled our pop-up camper and its my happy place.
Christie hiking in her one of happy places
Q: Most-played track on Spotify?
Im obsesseddddd with John Mayer!!!
Q: Favorite liquid refreshment?
Not sure why this embarrasses me a bit..I don't drink alcohol..at all. But I love unsweetened iced tea or a good cup of coffee.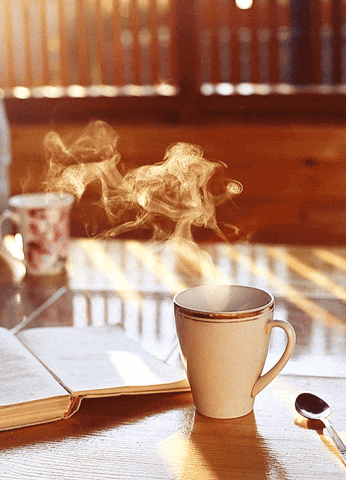 Q: Could you tell me about a woman who inspires you, or who you look up to?
I have a friend, and she is my inspiration. She can handle so much, so well. She is a business woman with 4 kids. Home cooked meals every night. She never misses kids events..I want to be her when I grow up!
Some of the other ladies who inspire Christie: (L-R) her mom, painter Frida Kahlo, and photographer Annie Leibovitz.
Q: Favorite inspirational quote?
I have Pinterest boards full of quotes..but recently I read a funny one "Fix your ponytail and try again" I loved this because that is so me!
via Lady-Valerie.com
Q: What's your best business tip?
My advice...Have a passion for what you are doing...one that goes beyond money. And if its something you want, Don't give up..ever!
© Christie O'Connor Photography
Q: Time to let it out... favorite curse word?!
oh boy...Im like a sailor. Of course, FUCK and I love to throw dickhead around when Im driving.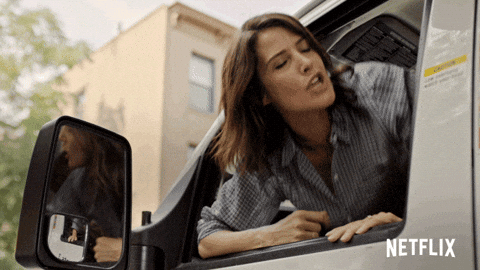 Q: What are your Top 5 tools of the trade that you couldn't live without? 
The 5 things I need to work are: 1. My Canons! 2. My Mac 3. Podcasts 4. My family to inspire me 5. AND COFFEE!
© Christie O'Connor Photography
Q: Last question: what about this job & lifestyle brings you the most joy and fulfillment?
My mom died in 2000. I have almost no photos of her. Photography is so important. I love spending the sunset with a family, getting to know them. Capturing emotions. In 2012 after the storm, I went to photography a former clients son for his birthday. They were in a rental because their home was destroyed. I walked in, and photos I took the year before were on the wall. I asked if she had them reprinted. She said "No. It was one of the only things we took when we evacuated". That meant more to me then anything. To know it meant that much to them.
© Christie O'Connor Photography
PHOTO FINISH!


Thanks to Christie for sharing your story with me. I've loved stepping into your world of photography, memory-making, and following your passion!
You can email her at christieoconnorphotography@gmail.com or follow her on Instagram.
- - -
Are you (or someone you know) perfect for a future feature in this series? Click here!
Read our previous interview: Kimberly Lopez of KL Closing
Read our next interview: Jane Kleiman of The Calm Within the Chaos
Disclaimer: The views and opinions expressed within these interview answers are those of the interviewee and do not necessarily reflect the official policy or position of Alycia Yerves Creative. Any content provided by our interviewees are of their opinion and are not intended to malign any religion, ethnic group, club, organization, company, individual, or anyone or anything.